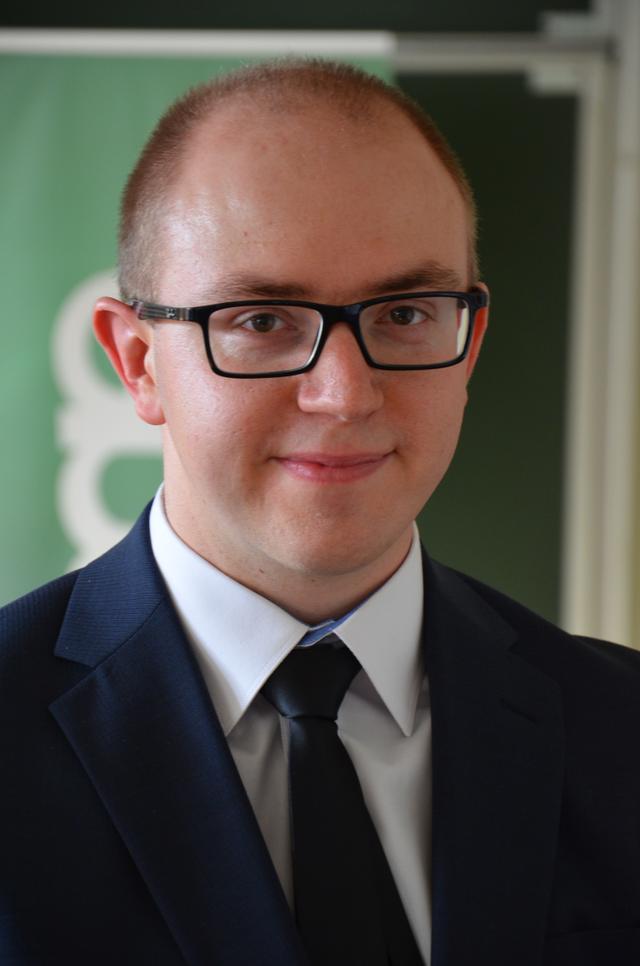 dr hab. Jakub Radoszewski, prof. UW
Associate Professor
Institute of Informatics, University of Warsaw
room 4200
---
Research
PC member of ALENEX 2024, ESA 2023 A, CPM 2023, CPM 2022, IWOCA 2022, SPIRE 2021, SPIRE 2020, CPM 2020, CPM 2019, SPIRE 2017, WALCOM 2016, SPIRE 2015. I co-chaired the PC of CPM 2017.
Invited lectures at SPIRE 2023, PSC 2019.
Current project:
"Quest for optimality in variants of text indexing and related problems", Polish National Science Centre project under SONATA BIS programme (2023-2028)
Past projects:
"New trends in text algorithms", Polish National Science Centre project under SONATA programme (2019-2023)
Algorithms for text processing with errors and uncertainties, Foundation for Polish Science project under Homing programme (2017-2019)
"Algorithms and combinatorics of non-standard texts", Ministry of Science and Higher Education project under Iuventus Plus programme (2015-2016)
PhD students supervised: Juliusz Straszyński (thesis).
Master's students supervised: Jan Chomiak, Łukasz Kondraciuk, Bartosz Kostka from UWr (book), Maciej Hołubowicz and Jan Tabaszewski, Adam Trzaskowski, Patryk Czajka (paper), Michał Adamczyk (paper), Bartłomiej Wiśniewski (paper), Jacek Tomasiewicz (book in Polish).
---
Popularisation
I serve as the vice chair and the chair of the jury in the Main Committee of Polish Olympiad in Informatics.
My articles in Delta magazine: in Polish.
---
Jakub Radoszewski