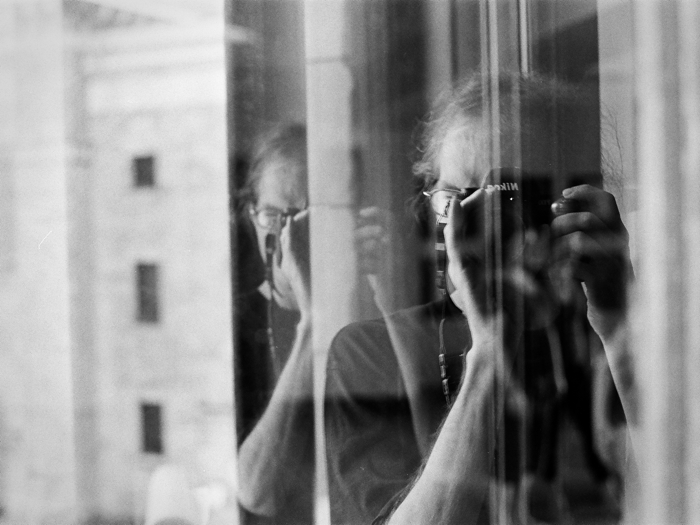 Home page
More about me
A structure is something that has internal structure.
--- Balázs Szegedy
If you find anything on this page interesting, feel free to mail me.

Some non-academic things I'm interested in (click on the links to find out more):
contact improvisation (more generally: improvised movement, free improvisation)
books (literature, philosophy, politics, history, history of science, psychology, cognitive science etc.)
music (I also play guitar and I'm learning to play piano and harmonica)
mountain hiking
New content may appear on this page every now and then.
Photography
Since 2015 I've been more seriously interested in photography. I shoot both digital and film (B/W and color), although recently (as of 2016) I've been mostly using film. I also make my own black and white prints in a darkroom. Here you can take a look at some of my photos.
Books
Here is a complete list of (non-scientific) books I have read since 2002. I'm always happy to talk or write about what I've read, so feel free to email me if you find anything on this list interesting. See also Woodtick Quarterly for interesting reviews.
Music
A random and incomplete list of some genres and artists I like:
blues, blues rock (John Mayall, Buddy Guy, Cream, Eric Clapton, Free, The Doors)
rock, hard rock (Deep Purple, Led Zeppelin, Dire Straits, New Model Army, Pearl Jam, Mad Season, Morphine)
heavy metal (Black Sabbath, Iron Maiden, Metallica, Motorhead)
folk, folk rock (Bob Dylan, Bert Jansch, Pentangle, Johnny Flynn, Steeleye Span, Malicorne)
prog rock (Pink Floyd, Van Der Graaf Generator, ELP, Jethro Tull, Comus)
jazz rock, fusion (Al Di Meola, Jeff Beck)
punk rock, New Wave (The Clash, Joy Division, The Smiths, The Stranglers)
traditional folk singing (e.g. Bulgarian, Ukrainian)
traditional music (Anouar Brahem, Huun Huur Tu)
Tom Waits (a separate genre in itself)
Jacek Kaczmarski, Marek Grechuta
Computer games
I enjoy computer games (mostly strategy, RPG, adventure), although I don't have as much time to play as I used to have. My first computer was Amiga 500 (back in 1992), so naturally my favorites are the oldies from the 1980s/1990s, like Civilization, The Secret of The Monkey Island etc. I also enjoy slightly newer games, like Alpha Centauri, Baldur's Gate, Fallout, and from time to time I play indie gems like Braid.
Apart from the fun of playing, many computer games are also sources of great music (e.g. Cannon Fodder), great graphics and various ideas. Check out Abandonia and Hall of Light (devoted to Amiga games).
Dreams
Dreaming is very important for me and I try to write down my dreams every time I wake up. I have been doing this since 2007 and currently I have about 200 pages of dreams. Some of my friends enjoy reading them, so feel free to mail me if you are interested.
Humor and other random stuff
Other stuff
Offtopicarium, a geeky unconference type of event that I used to help organize
I don't generally watch movies or TV series, but here are a few extraordinary gems that I happen to like: