News: PhD succesfully defended on 18/11/2016.

I am affiliated to the Faculty of Mathematics, Informatics and Mechanics of the University of Warsaw and to LIRMM, Montpellier, France.
I did a PhD under the co-supervision of Marcin Kamiński (University of Warsaw) and Dimitrios M. Thilikos (LIRMM, Montpellier), that I defended on November the 18th, 2016. The reviewers of the thesis were Petr Golovach and Nicolas Nisse. The manuscript can be found here and the slides there.
My research topics are Graph Theory, Algorithmics and Combinatorics, in particular Graph Minors, well-quasi-orders and the Erdős-Pósa Property.
Contact
LIRMM
Room E.3.04
161, rue Ada
34000 Montpellier
France
Papers
Submitted
Linear kernels for edge deletion problems to immersion-closed graph classes, with A. Giannopoulou, Mi. Pilipczuk, D. M. Thilikos, and M. Wrochna;
Hitting minors, subdivisions, and immersions in tournaments;
Packing and covering immersion models of planar subcubic graphs, with A. Giannopoulou, O.-j. Kwon, and D. M. Thilikos;
Minors in graphs of large θr-girth, with D. Chatzidimitriou, I. Sau, and D. M. Thilikos;
An O(log OPT)-approximation for covering/packing minor models of θr, with D. Chatzidimitriou, I. Sau, and D. M. Thilikos;
Induced minors and well-quasi-ordering, with J. Błasiok, M. Kamiński, and T. Trunck;
Multigraphs without large bonds are well-quasi-ordered by contraction, with M. Kamiński and T. Trunck;
In journals
At conferences
Talks
Here and there
2017
2016
2015
2014
2013
2011
Teaching (University of Montpellier)
2015-2016, spring term: exercise sessions for the lecture "Models of computation" and supervising programming projects;
2015-2016, fall term: practical work for the lecture "Graph algorithms";
2014-2015, spring term: practical work for the lecture "Imperative programming";
2014-2015, fall term: exercise sessions for the lecture "Introduction to algorithms and programming".
Misc
I am the principal investigator of the Polish National Science Center grant PRELUDIUM "Graphs within graphs".
I have been member of the organizing commitee of the days JCALM (March 2016) and of the workshop GROW (October 2015).
Education
Links
Web pages of some friends: Paul-Elliot Anglès d'Auriac, Basile Augé, Simon Castellan, Vincent Cohen-Addad, Loïc Gaillard, Maxime Herda, Lucca Hirschi, Guillaume Lagarde, Antoine Plet, and Thomas Sibut-Pinote.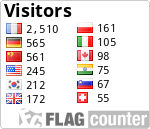 (former and current) PhD students in the team AlGCo, LIRMM: Boris Albar, Marthe Bonamy, Valentin Garnero, Guillaume Guégan, Julien Baste and François Dross.
Last updated: january 2017.